Timing and Communication at your Wedding Reception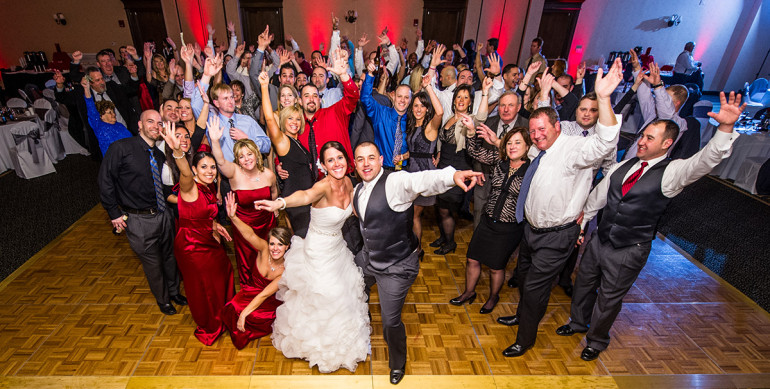 Communication is so important at your wedding. Especially when it comes to the communication between your DJ, photographer, videographer, venue staff as well as any other key people playing a role in the outcome of your wedding reception.
Your DJ is the go-to person for all of the questions and answers from the vendors mentioned above. This means that your DJ should be able to answer questions such as, when are we doing the cake cutting? When will we be doing the parent dances? etc.
You don't want to have a DJ that introduces a bride and groom onto the dance floor for a cake cutting without checking to make sure that all of the important family members and vendors are in the room. This can most certainly create an awkward lull and make the wedding seem like it's dragging.
Timing also plays a huge role in the success of your wedding or event. From the DJ's perspective there is timing of events and there is timing of music. Both are equally important and can truly effect the outcome of your day.
Naturally the communication and timing between vendors is crucial as mentioned above. A great flow, keeps people entertained and happy. An interrupted flow creates concern and causes attention. It's like ordering food at a restaurant and 15 minutes goes by and you don't really think anything of it. But if a 1/2 an hour went by, it will make you start to think "Where is my food?" and it draws more attention to the situation. It's the same idea at a wedding except there is a lot more at stake. A slow evening or lulls can create boredom and cause guests to want to leave your reception early.
This isn't always the DJ's fault, however a true professional DJ will realize that things are moving at a slow pace and perhaps he or she can create some fun, get people up dancing, etc., to distract your guests from slow service or other mishaps that go on behind the scenes.
A true professional will make sure all of the right people are present in the room and in the moment. Great communication coupled with great timing will make your wedding flow seamlessly. It will keep the energy level up and really help to make your wedding a complete success.